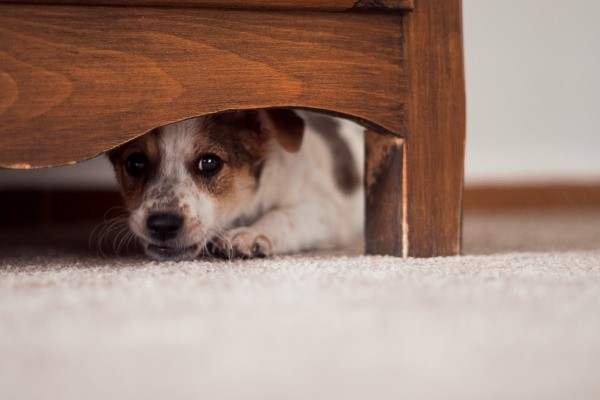 If you pay attention to the news - and I do - you might feel a bit like that cute puppy right now. 2018 is an unknown and filled with all kinds of potential for scary things.
On the other hand, it has the same potential for amazing wonders. All that matters is the lens you're looking at the world through. If you are holding tight to God's word and His promises, then there is nothing to fear, just as He says in Psalm 31:
How abundant are the good things
that you have stored up for those who fear you,
that you bestow in the sight of all,
on those who take refuge in you.
In the shelter of your presence you hide them
from all human intrigues;
you keep them safe in your dwelling
from accusing tongues.
Praise be to the

Lord

,
for he showed me the wonders of his love
when I was in a city under siege.
In my alarm I said,
"I am cut off from your sight!"
Yet you heard my cry for mercy
when I called to you for help.
Love the

Lord

, all his faithful people!
The

Lord

preserves those who are true to him,
but the proud he pays back in full.
Be strong and take heart,
all you who hope in the

Lord

.
Let that be your battle cry tonight, as you look into 2018: Be strong and take heart, all you who hope in the Lord. This may be the year He comes for us - but even if not, He will be there with us.